Always Better...
CORPORATE
Our company was established in 1996 with the goal of producing high quality and practical mill equipment and creating maximum customer satisfaction with our service and maintenance. «Ortas Degirmen» conducts research and development (R&D) in the flour-grinding mill built for these purposes and only after that starts mass production.
Products under the «Ortas Degirmen» brand manufactured at our production facilities of 30,000 square meters have gained popularity in more than 30 countries around the world, comply with European Union directives, and harmonized standards, as evidenced by the «CE» marking on the products themselves and the presence of an «ISO 9001:2015» certificate.
Quality
Experience
Confidence
01 /
«Ortas Degirmen» company provides services that include all processes:

• Turnkey multi-stage and compact production: wheat flour, animal feed, corn and semolina factories;
• Construction of systems for storage and processing of grain;
• Construction of steel structures;
• Creating and improving diagrams;
• Automation of production;
• Analysis of production and equipment upgrades;
• Laboratory equipment;
• Guaranteed supply of spare parts for 10 years;
• Training and consulting support for employees;

02 /
«Using our machinery and the latest technologies, we help grain processors to reduce energy consumption and increase the quality and quantity of finished products. »
Our individual work with each project and our group of engineers in the program format calculates the entire complex with an error of 0.3%.
The indisputable advantages of all models and modifications of our machinery are mobility and autonomy:
• Low energy consumption;
• Huge range of spare parts;
• Warranty service;
• Cooperation with European brands of components;
• Experience from the past;
• Commitment to future technologies;
• Targeting customer satisfaction at the top level;
• High quality with European standards at competitive prices;
• Satisfaction with on-time deliveries;

03 /
Our Mission & Vision

• Mission: To maintain our understanding of service by offering the right quality-price for every product and service we offer to our customers with our new inspiration coming from the old tradition.
• Vision: To be the best in the industry with the most innovative technologies worldwide.
04 /
Our Quality Policy

As OR-TAŞ Değirmen, which has the mission of being a dynamic solution partner in the "Food Machinery and Equipment (Flour Milling Machines and Feed Production Machines) Manufacturing, Sales" activity, while complying with the ISO 9001: 2015 Quality Management standard;

In line with the vision of our company;
• To comply with legal regulations;
• To support innovative and creative approaches, to increase the technical and behavioral competencies of our employees,
• To ensure job and worker safety,
• To establish and maintain trust-based cooperation with our customers and suppliers in mutually beneficial relationships,
• To continuously increase the product quality by using the developing and up-to-date technologies and closely following the developments in the sector,
• To be an exemplary organization that respects the society and the environment we live in, and to contribute to the country's economy by constantly improving its business volume,
• It aims to establish quality awareness in all employees
• In the products and services we provide in order to become a sought-after company; Analyzing the demands, suggestions and complaints from the customers in detail, producing the necessary solutions for customer satisfaction, preventing the repetition of complaints with remedial actions.
Ortas with the Numbers
On the way to being
"always better"
with our continuous innovations
350
Happy Customer
15000
Machine
250
Company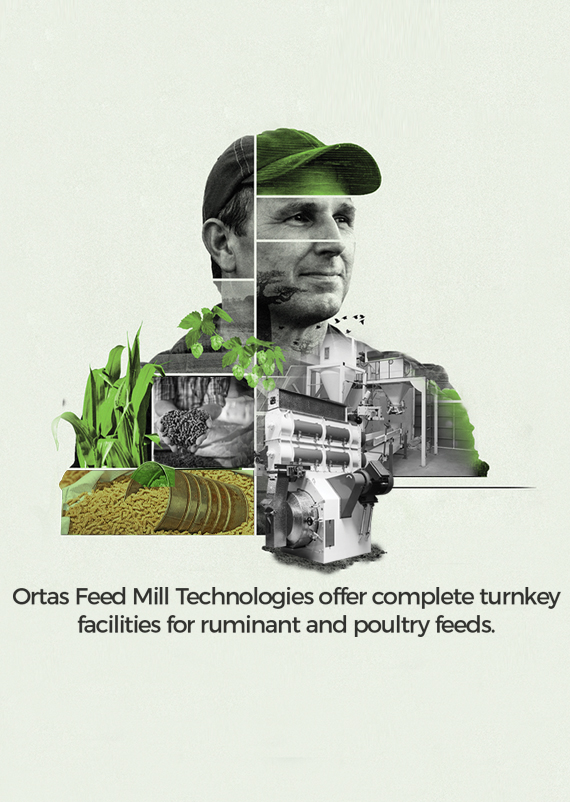 You can contact us...
Do you need
more information?